Join Allan Koltin, Gary Boomer, Gary Shamis & Rebecca Ryan for "What Partner Comp Looks Like Now"
Thursday, June 17, 2010 (0 Comments)
Posted by: Boomer Consulting, Inc.


Has your Firm Adapted to "The New Normal?"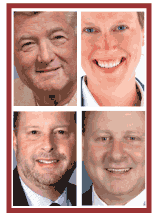 Nothing derives more discussion and emotion among a partner group than the topic of compensation… except maybe compensation in a turbulent economy. As things (hopefully) level out, many firms are faced with a new world – the "new normal" - that requires more diligent guidelines and conservative measures. We are quick to readjust our operations, staffing and even corporate structure as organizations and economics change, but often left until last are our existing compensation systems.
The Partner Compensation Symposium is an intense two-day workshop hosted by The Advisory Board - Allan Koltin, Gary Boomer, Gary Shamis & Rebecca Ryan. Each brings his or her own perspective to the issue from their work with professional service firms around the country. They've seen the best (and the worst) and they are bringing you their perspectives along with case studies of some of the best and most interesting partner compensation programs in the profession. If you are involved in determining or upholding your firm's partner compensation policy this is the event for you!
Keynotes will cover:
Non-Performing Partners
Keeping Young Partners Engaged
Structuring Buy-In/Buy-Outs
Strategies to Increase Profitability
Holding Partners Accountable
Updating Your Partner Comp
Program as the Firm Evolves
Plus Panel Discussions on:
Open vs. Closed Compensation
The Weight of Firm, Office and
Individual Performance
Deferred Comp Set Up and Admin
Formula-Based vs. Discretionary
Compensation
Where does the Buck Stop?
The Capital & Comp Relationship
Income vs. Equity Compensation
"At Risk" to "Guaranteed" Ratio
Partner Goal-Setting
Solutions to Underperformers
... and more!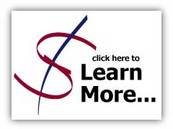 Co-Sponsored by

Lemme Insurance Group Inc.